Broad Yard International Training School offers all-round, specially-tailored training service according to outsouring companies short-term and long-term talent demand.

Service Characteristics£º

Saving recruiting and training cost for your company£º
Broad Yard provides human resource service package including talent selecting, training and delivering which can dramatically cut your company cost, the talents need of your company is the only thing you will provide;

Saving time for you company£º
Broad Yard "outsource" the talents training job, which makes your company can concentrate on creating core value to make more profit;

Dispatching and training first-class professional personnel for companies£º
Taking advantage of our own advantages(universities/society), Broad Yard can provide with you a long-term talent pool using enterprise training materials.Regarding to practical situation of BPO enterprises in China, our training is more close to the practical needs of BPO companies and can save the cost of employees retraining.
We have two cooperation models£º

All-round cooperation£º
Companies provide us with detailed personnel demand, training target. We design the training course together with companies to make the training more practical and effective.You can send your own trainer or empower Broad Yard to select and train talents , and build strategic partnership between you and Broad Yard.

Contractual Programs£º
Based on company detailed talent demand,Broad Yard offers tailor-made integrated coaching for individual companies, catering for their particular needs, some courses can be appointed by companies. Companies can choose talents after training.

Broad Yard would like to cooperate with outsouring training institutes and companies from all over the world and create beautiful future together.
---
CONTACT US :£¨9£º00am-18:00pm£©

Overseas University ,Institution and Company Cooperation
Mr. Wendell Wen

Domestic University and Company Cooperation
Ms Atherine Lu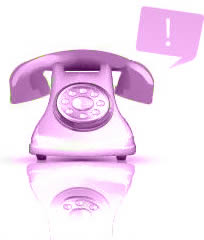 Consumer helpline:
86-29-89198073 29-89198074 29-89198075
Add: Room10203, 2nd floor, Tsingyang International Building, Tsinghua Science Park, No.65 Keji 2 Rd, High-tech Zone, Xian, Shaanxi