Certificate obtained: Customer Service Certificate of international professional
Distribution organization: London Chamber of Commerce and Industry(LCCI)
Examination Institution: London Chamber of Commerce and Industry (LCCI)& Overseas Examination Center of the Education Ministry of China.
Background:
The London Chamber of Commerce and Industry Examinations Board (LCCI) is one of the most qualified evaluation system of vocational training and vocational qualification. Established in 1890, it offers vocational courses such as Business English, Accounting and Marketing. It has set up examination centres in about 90 counties worldwide. More than 1,000,000 people attend this examination each year. The certificate awarded by LCCI is recognized among these countries especially in British Commonwealth nations and Southeast Asian countries, where it has the reputation of the "Green Card of Employment". LCCI examination schedule is unified around the world, held three times (April, June, and November) each year with unified examination paper, unified scoring system, unified certificate issuances which is permanently valid.
Course Features:
Courses with mock international enterprise are formed by different business case studies. This is easier for students to understand what is taught and to practice was learned in the real working environment. Candidates obtain a good command of customer service, marketing, and international business through the study of these courses. Your effective and professional performance in your work will help you to hold a brighter future in career. We use bilingual teaching.
Teachers Features:
1、Rich experience in Business and English study, from International companies;
2、Elicitation teaching ,explain case in simple language;
Target group:
The course is for those professionals who have the expectations of working in marketing in foreign companies.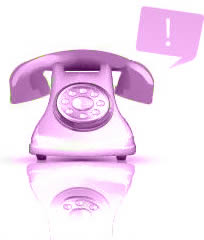 Unified examination schedule, unified examination paper, unified scoring, unified certificate issuance.
International examination: April, June and November(Register two months ahead of the date of examination)
Months to enter for the examination: February, April, and September(10th of each month is the deadline)
Necessary Materials: Copy of your ID card, Two bareheaded recent photos,
Contact: Atherine Lu 029-89198073 029-89198074 029-89198075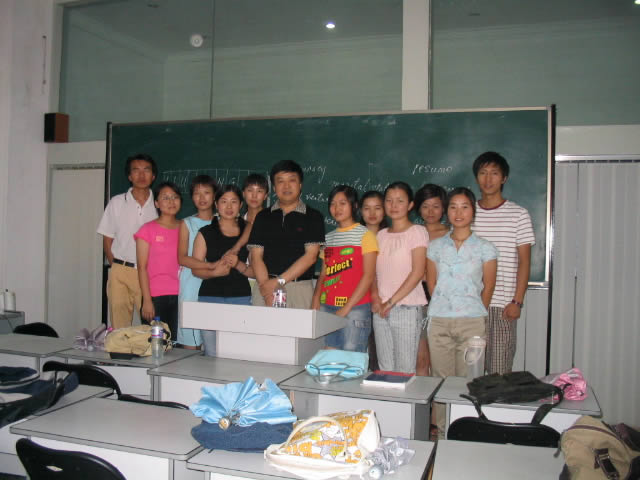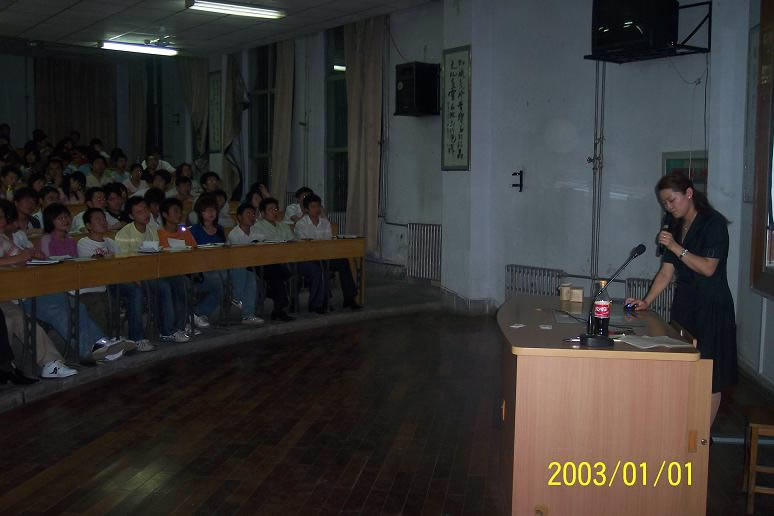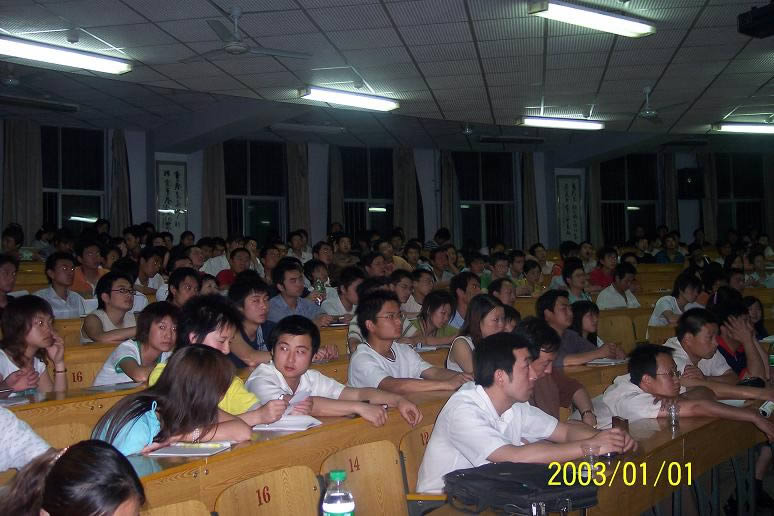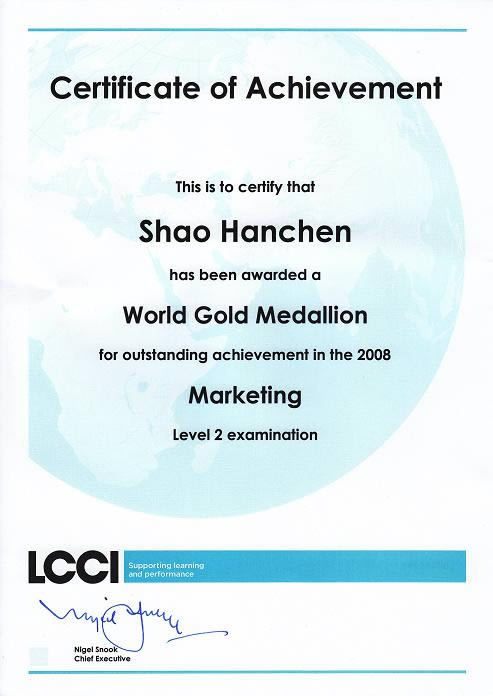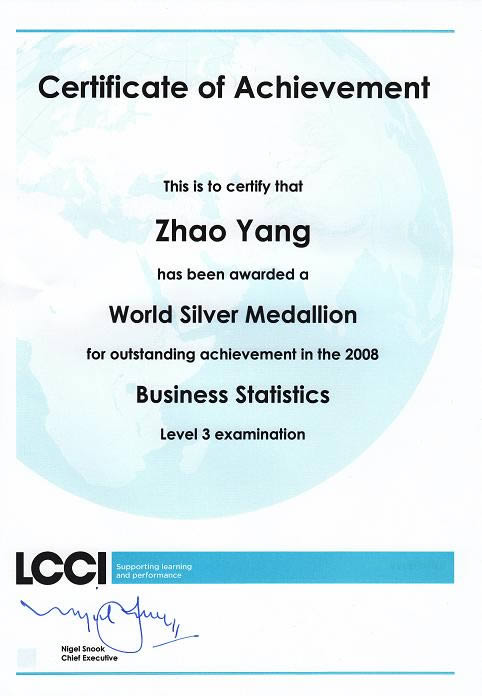 ---
Marketing L2

LCCI marketing L2 is for those needing to learn the basic principles and theories in marketing
Marketing L2 will show you the functions and positions of marketing in an organization, some basic skills and the key points of building up a well operated marketing system.Some basic marketing concepts will be provided in the Marketing L2

You will learn:
◆The function and place of marketing in an organization.
◆The difference between information and statistics; to make a distinction between MIS and MKIS; the directive significance of sales forecast to good management; how to set up a marketing goal.
◆The objective monitoring grade for reference, how to explain management skills, and how to focus your action according to feedback.
◆Examples of the customer's position in distribution channels; to tell the market's decision maker; to explain the difference of interests between the product and user; to explain the customer's basic needs through Maslow's theory.
◆ To divide the whole market into many segment market and to use target marketing and orientation to gain the advantage.
◆To assist in the decision-making of market research through first hand or second hand material, questionaires and cell phone interview.
◆To adapt to the market by adjusting production, price, place, human resource and program
◆To understand the features, benefit and PlC of the product; to learn the basic framed-tube analysis.
◆To distinguish the distribution channel and members through price concept and strategy; to use JIT management and after sales service.
◆To access the other factors that affect sales, including: employee, program and range of operation.
◆ To use communication patterns to know how to distinguish and aim at the customers; to know how to transfer the advantage of the product into customer's interest and how to use brand.
◆To build up the basic promotion budget and to cooperate with the agent; to use means of publicity and simple announcements; to understand advertisement and its impact; to promote sales with promotion means and improve selling skills; to use physical packing.
◆ To understand the impact of globalization marketing.

Marketing L2 is for those with no knowledge of marketing and who desire to learn basic skills in marketing to get a professional qualification certificate. Your english level should be equal to business of English1(or CET4)。

---
Marketing L3

LCCI marketing 3(M3) is for those who are interested in having a deeper study of marketing skills and desire to improve their ability or for those who desire to strengthen their position in business.
Marketing L3 will provide you with important principles, theories and concepts of successful marketing. The course will explain the meaning of marketing with the latest examples and case studies. Marketing L3 will help the students to design the most suitable product that fits student's need。
You will learn:
◆How to define marketing, dealing with management problems such as TQM by using SWOT and the study of STEEPLE environmental factors;
◆Why we do marketing analysis and why we get materials first-hand or second hand: questionares, sampling, observation and other means;
◆How to stimulate customers; understanding the customer's decision making process and their relationships with new product, marketing;
◆To design tasks, objective planning, strategy, segment, target marketing and product orientation for the company;
◆To how satisfy the customer's physical and psycological needs; to know the features, advantages, life cycle of the product; how to sustain the life of product and brand marketing;
◆To use value, price concepts, the connection between quality, supply and need, cost principle, pricing strategy and pricing tactics;
◆To build up distribution channels; to understand the importance of the members of distribution channels; to deal with logistical and JIT management;
◆To realize the communication process and the strength of advertisement; promotion, public relations and the impact of advertising; to learn the skills of promotion, sales management, stimulation and after sale service;
◆To use the outside impact of total experience to the customers;
◆The roles of inside members and outside members in marketing; employee training and stimulating system;
◆To realize the advantage of a well operated system in the inside of a company, and take steps to fit commercial needs;
◆To design effective packing for the market; to use sponsor and franchise as the strategy of market development;
◆To enter the market through the internet, email, PC and other modern technology.
Candidates of marketing L3 should have a good knowledge of the impact of local market, modern business skills and technology in business. Your English level should be of LCCI business of English 2 (or CET 6)

---
Sales Level 2


LCCI Sales2 is for those who work in sales and service.
This course teaches the kind of support you can get from the executive office and how to provide good customer service.Sales L2 can strengthen your selling skills to succeed in your career.
You will learn:
◆ The influence of marketing to sales; to describe how the sales department interact with other departments and the role of sales;
◆Handling telephone interviews in an effective and professional way; to write impressive sales letters; to use diary management with salesmen; to describe the foundation of support;
◆ The responsibilities of salesmen in the plan; to explain self-motivation; to design working plan to maximize the fruits of selling;
◆ To pay attention to selling skills, including cold calling and telesales; to increase the selling opportunity by analyzing statistics; to take advantage of the result of marketing to create selling clues; to learn how to transfer reaction into selling clues;
◆To get sales information from various sources; to prepare for rejection and improve negotiation skills;
◆To obtain and understand information about the product; to get intelligence from the competition; to set agendas for the sales conference;
◆To realize the importance of listening and using open-ended questions; to allow the customer do their thing, finding problems; to transforming the problem into needs;
◆To list useful and different sales show meaning; to learn how to influence the behavior of customer; to know the features and interests of product; to get the connection between needs and product; to learn how to transfer bad information into interests; to learn how to use telesales;
◆To negotiate for a win-win situation while using price as a negotiation tactic. To learn what is true rejection and how to give in; to know how rejection is used as tactics to create chances and to complete a sale by observation;
◆To analyze the purchasing signals and to reach the conclusion of a business transaction;
◆To learn how to get more sales through after sales service.
Sales L2 is for those working in sales. Your English level should reach Business of English 1 or CET4.