Certificate obtained: Customer Service Certificate of international professional
Distribution organization: London Chamber of Commerce and Industry(LCCI)
Examination Institution: London Chamber of Commerce(LCCI) and Industry&Overseas Examination Center of the Education Ministry of China.

Course background:
LCCI is the acronym of The London Chamber of Commerce and Industry ExaminationsBoard. It is the authority in professional training and qualification. It began in 1890 with courses in Business English, Accounting, Marketing, SEC, etc. It has more than 5000 examination centers in 90 countries with more than 1 billion candidates each year. Its certificates are acknowledged in many countries, especially nations of the British Commonwealth and Southeast Asia. They are regarded as the green card of employment internationally. LCCI examinations are held every month in April, June and November around the world.
Course Features:
By studying from simulated international company and various case studies, students can not only have better comprehension, but also can gain practical handle experiences. Through this course, you will be competent in Customer Service, Marketing and International Business and so on. Courses are taught in both English and Chinese.
Teachers Features:
1、Rich experience in Business and English study, from International companies;
2、Elicitation teaching ,explain case in simple language
Target Group:
Candidates Include college students and professionals interested in Receive, Marketing, Tourism, Cashier, Aviation and Government positions.
Teaching material: supplied by The London Chamber of Commerce and Industry Examinations Board (English Version).
Contents:
Understand the reason of customer lose and retention;
Learn how to preserve, restore and spread information to benefit the customers;
Handling Customer Complaints effectively;
Learn to deal with formal and informal communications and how to use customer feedback system;
Learn to collect, analyze data and detect and evaluate new changes in the company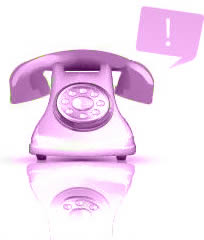 Unified examination schedule, unified examination paper, unified scoring, unified certificate issuance.
International examination: April, June and November(Register two months ahead of the date of examination)
Months to enter for the examination: February, April, and September(10th of each month is the deadline)
Necessary Materials: Copy of your ID card, Two bareheaded recent photos,
Contact: Atherine Lu 029-89198073 029-89198074 029-89198075

---
Customer service L2

LCCI Customer Service L2 is a course for those willing to engage the customer immediately.
Those who are going to be majoring in Reception, nursing, sales assistant, tourism, cashier or in government will benefit from this course. Customer service L2 teaches concepts on customer service and practical operation as well as handling customer complaints.
Customer service L2 will increase your ability to enable yourself to provide excellent customer service at any time.

You will learn:
◆Comprehend the role of customer service in Retail industry, manufacturing industry and government.
◆Understand the importance of customers to organizations and know how the demand of customers change, the importance of technology and personal skills to better customer service.
◆Know the cause of losing and retaining customers and how to be a professional elite customer service staff.
◆Recognize the mission and personal qualities in the process of serving others. Recognize the importance of product knowledge and how to improve new technical skills.
◆Become familiar with how products benefit customers.
◆Explain how to keep, renew and transmit information for profit. And the importance of a high level of efficiency in company operations.How technology influences the services provided.
◆Explain various methods of cooperating with co-workers and how personal attitude effect service in difficult times.
◆Describe a series of ways to communicate with customers in person.
◆Improve the co-relationships with fellow workers and find the cause of depression at work, and then find the solution.
◆Know how to get help from co-workers and when one should take steps to insure customer satisfaction. Know the benefit of customer feedback for better service
◆Describe and properly handle customer complaints, describe different ways of handling those complaints with high efficiency and find ways to enhance relationships with customers
◆Working as a team in handling customer complaints

This course has numerous case studies provided by both teachers and students. In Learning this course one should have language ability equal to or better than BEC1 or CET4.

---
Customer service L3

Customer service L3LCCI Customer service L3 is a higher level course. It's designed for those who regard customer service as the key competitive advantage in their work circumstances.
Customer service L3 will teach you how to use systems and programs to enhance customer service. This course will arm you with high efficiency and quality work in your organization.

You will learn:
◆become familiar with different kinds of service-related organizations What Customer service means to professionals
◆Learn how to describe how customers drove the service industry forward and what it would be like if without this drive
◆Learn how to recognize what organizations do to maintain customer loyalty
◆Explain how organizations cooperate with customers to develop new products. And how self-confidence influence service relations
◆Learn how to understand what Validity means in system and personal terms, how to upgrade technology
◆Know the influence of specialized technology, teamwork, personal attitude for better customer service
◆Understand how to communicate within departments in both formal and informal ways and find out how information is exchanged between customers and organizations
◆Learn how to use oral and formal method of communication for better understanding
◆Be clear about what causes pressure between service staff and customers and how to handle those pressures
◆Understand how to balance the need and demand of customers and institutions and design new organization system and program to benefit customers
◆Learn how to deal with customer complaints. Give a brief introduction about how to handle with customers' complaints
◆Explain the result of no solution to customers' problems, why programs in companies are always badly needed and why teamwork is preferable over personal action
◆Understand the concept of continuous improvement, know how to collect and analyze data, how to make use of customer feedback to improve systems
◆know the importance of negotiation and find what delays or hampers improvement and fixed them
◆Learn what personal risk is. Be honest and a good model. How formal and informal route influence service. How to detect and evaluate changes in departments

In studying this course, one should have the language ability equal to better than Business English Level 2,be familiar with the complexity in customer service. One should be armed with executive abilities in system, program and proper actions.