Advertising Third Level
LCCI Advertising Third Level is a senior marketing course designed to improve students abilityof planning and implementing advertising activities.

Advertising Third Level will explain the principles of advertising, how to make promotional materials, how to transform information economically and take advertising as a part of knowledge related to management in marketing functions.
You will learn:
¡ô Understanding the relationships advertising brings to marketing. How advertising is used to promoteproduct sales? How are brand, positioning and pricing built up? How to encourage distribution and support retail
¡ô Combing marketing communication methods with other promotional activities to
persuade target audience to buy and use the products. Using segmentation techniques
more efficiently and taking use of market research and customer behavioral research.
¡ô Understanding the definition of internationalism, multinational advertising corporations
and non-profit institutions
¡ô Launching consumer advertising activities in the main business fields, understanding
ordinary advertisement, industrial advertisement, cooperative advertisement, recruitment
advertisement and corporation advertising etc
¡ô Understanding the role of manager, how to contact with other managers, how to
set up advertising objectives on the basis of market objectives and sales objectives,
how to conclude a budget, control promotion activities and cooperate with brand
managers/ product managers
¡ô Clearing the definition of advertising agency and its clients, explaining their structures
and services, recounting the responsibilities of project processing department and other
departments, describing specialized advertising agencies, cooperating with other agencies,
confirming specialized advertising agencies, understanding the income of agencies and the
relationships with media
¡ô Describing detailedly project and activity plans, the reason to use external studio,
writing documents for advertising materials, applying close-up design, writing script
and creating plot series board
¡ô Discussing the skills of prints, production process, terminologies related to advertising
activities, making use of radios and television advertisements
¡ô Understanding the structure of typographer, television, outdoor advertising media
and other advertising medium, applying Internet advertising activities and how to select the most suitable media
¡ô Determining the information according to the research, understanding how the media uses, studies and discusses market arrival rate and circulation situation. Making use of media to plan, select and longdistance purchase, using methods which may gain market test and response rate
¡ôUsing voluntary control, the code of conduct, copyright, agreements and other legal means protecting consumer rights

Advertising Third Level is designed for those who are engaged in advertising work in companies which are in great use of advertising, as well as those who are engaged in the marketing work or are intentional to work in advertising companies. Students should have the equivalent level of LCCI Business English Second Level or CET 6.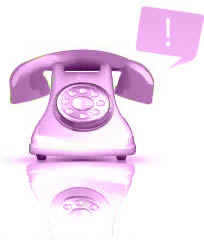 Global unified time, unified proposition, unified marking, unified awarding
International examination£º April, June and November every year( Candidates should register for the examination two months earlier )
Registered months: February, April and September
Necessary Materials: Copy of your ID card, Two bareheaded recent photos,
Contact: Atherine Lu 029-89198073 029-89198074 029-89198075